I'm delighted to have been named a co-recipient of the 2021 AMP Intellect Mediated City Award together with Dr. David Harris Smith, Daven Bigelow, Calvin Hillis, Brian Detlor and Maureen Hupfer.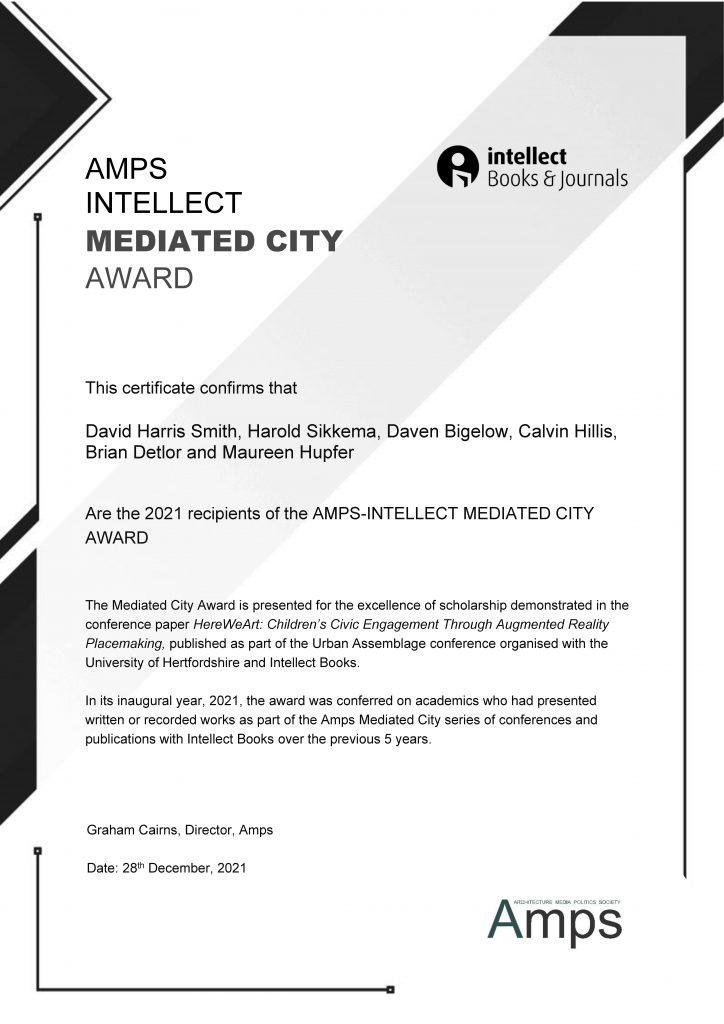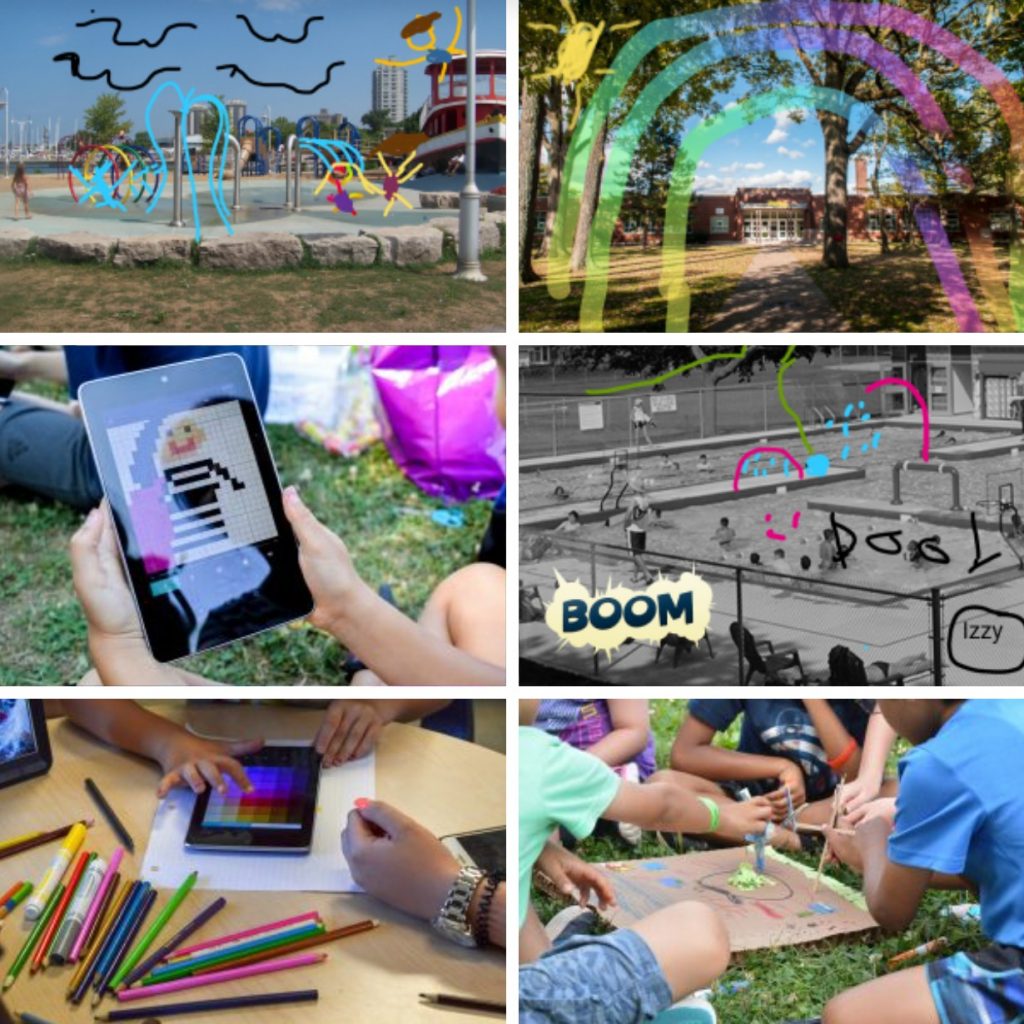 My role in the project was to lead a team of artists and educators in the delivery and documentation of media arts programming to 500 children and youth within Arts For All's Artasia program. In this context I also led the development of an Augmented Reality exhibition at Hamilton's Supercrawl festival. My contributions to the paper specifically included critical framing and reflection on the process and practice of this community art project.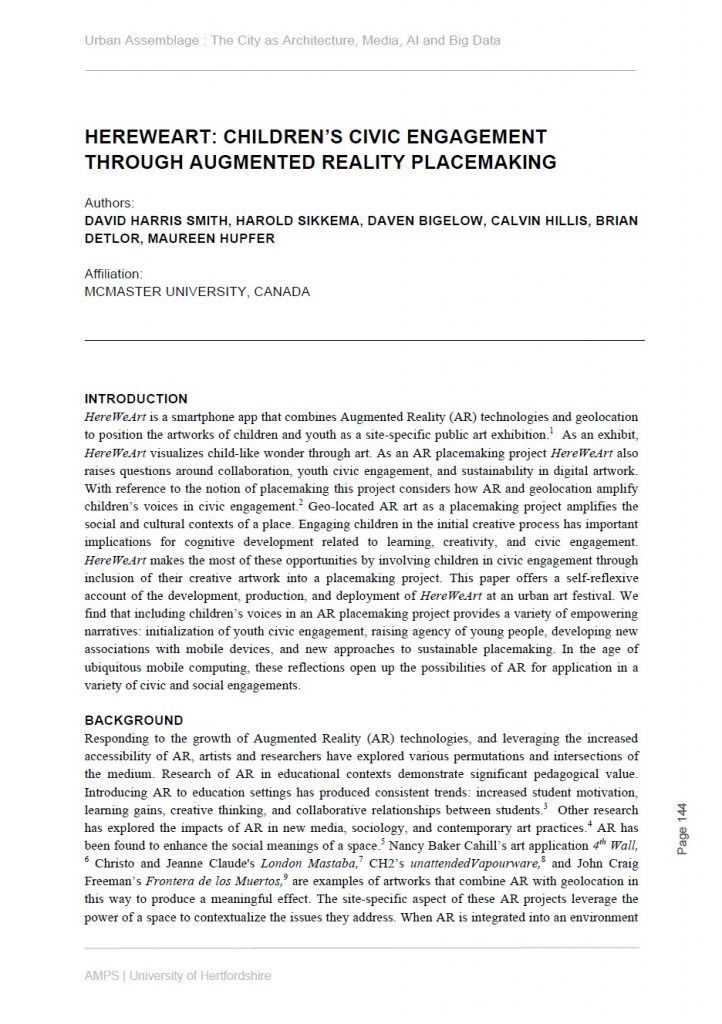 I'm grateful to have had the opportunity to participate in this work. Arts and civic engagement continue to make a difference in Hamilton through the efforts of Arts For All (formerly Culture for Kids in the Arts).